Feel-good vacation home "Fischersfritze" on the Baltic Sea
Enjoy your Baltic Sea vacation in our high quality, modern, bright and comfortably furnished dream holiday home "Fischers Fritze". Equipped with two bedrooms and a large covered balcony, the apartment is located in the listed Villa Minna in the traffic-calmed center of the health resort Göhren on the island of Rügen on the Baltic Sea. Here you can comfortably live for two or up to five people as individual vacationers, business travelers or as a spa guest. There are many restaurants and shops in Göhren. These are only a few minutes' walk away. All sights of the island of Rügen can also be reached quickly by public transport.
From the apartment (holiday home) you can walk to two kilometers of fine-grained beaches in the Baltic Sea resort of Göhren in about 300 m. That makes the location of Göhren special. In addition, our apartment is located in the scenic Mönchgut biosphere reserve and invites you to discover things all year round. The many cultural offers also ensure varied vacation days on the Baltic Sea. There is of course no guarantee of sunshine, but with an average of 1900 hours of sunshine per year, the Baltic resort of Göhren is and remains a particularly sunny place. You can arrange your stay with us according to your wishes, with family, friends or alone, as a recreational, active holiday or as a stay during a spa treatment. For families, the possibility of using the washing machine and dryer available in the house is a useful addition to the Holiday offers, as well as our free WiFi. So you can be online even on vacation.
Do you love being in nature during the day and would you like to spend the evening in a lovingly cared for atmosphere? Then you have come to the right place in the Fischersfritze holiday apartment on the Baltic Sea.
Welcome!
Surroundings & activities
Göhren's location is special:
You have direct access to two kilometers of fine-grained sandy beaches.
They are only a 5-minute walk away
on the north or south beach.
Vacation on the island of Rügen
An experience in every season:
salty, healthy sea air, wonderful hiking and cycling paths all over the island, local transport by bus; Rail and boat, cultural summer, diverse leisure activities for the whole family
Common questions
Do you still have unanswered questions? We have answered frequently asked questions on the following page.
If your question cannot be found among them, please do not hesitate to contact us using the contact form.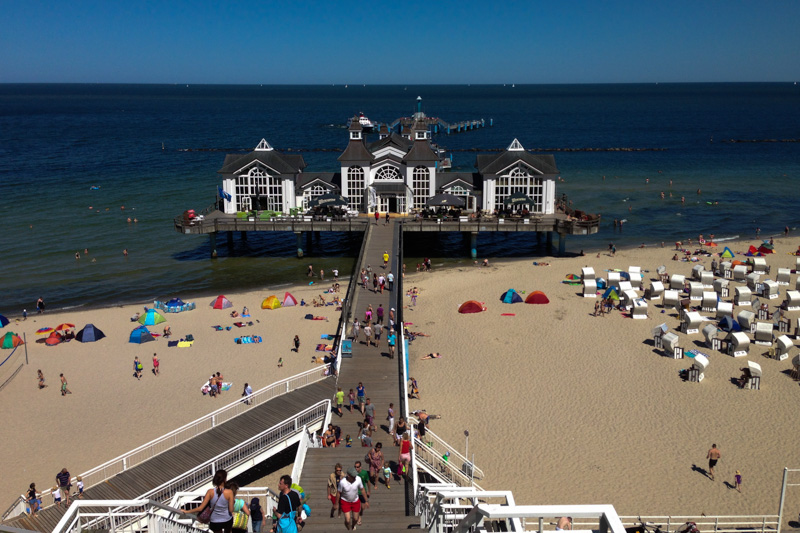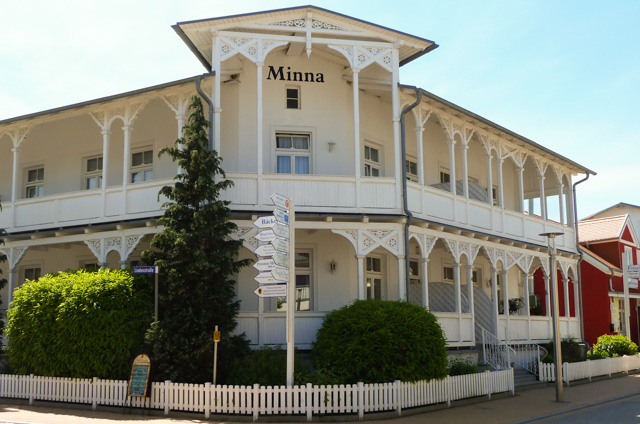 Villa Minna
Apartment & sea
The high quality and comfortably furnished apartment "Fischers Fritze" is located in the listed Villa Minna in the center of the Baltic Sea resort of Göhren. Restaurants and shops are only a few minutes' walk away.
getting there
In order to make your arrival as pleasant as possible, we have put together some typical travel routes and travel information for you.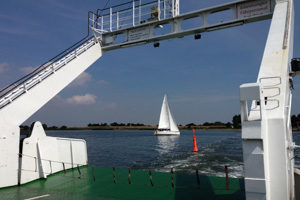 Unfortunately, at the moment there is only accommodation possible for spa guests or service providers.
Call and reserve now
Telephone +49 (0) 151 140 55 844
Contact
Contact form for your questions.
We will get back to you as soon as possible.