Surroundings and activities
Göhren is located in the scenic Mönchgut biosphere reserve and invites you to explore all year round. If you like, you can even leave your car behind and use local public transport for free with your tourist card.
You have a wide range of activities, whether beach, water sports, horse riding, fishing, golfing, climbing, cycling and hiking, in winter also ice skating and much more. The island also has a lot in store for those interested in culture.
Excellent cycling and hiking trails invite active vacationers. Day trips to other places on the island can be realized by train, bus or boat, also in combination with a bike or your own car.
A wide range of cultural offerings in Göhren and on the island also ensures varied vacation days during the summer months.
The island offers you Baltic seaside resorts with the classic spa architecture. You can visit the longest pier on the island in Sellin. Unique natural landscapes, untouched nature and idyllic harbor, but also museums and technical monuments can be seen.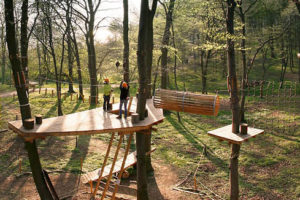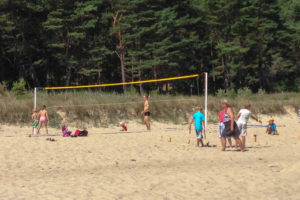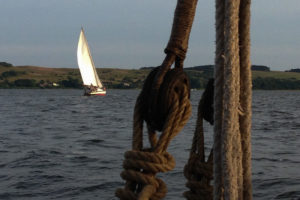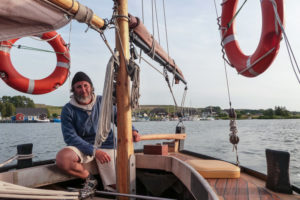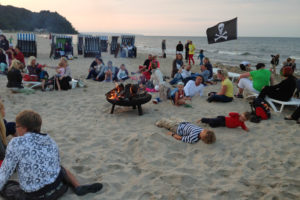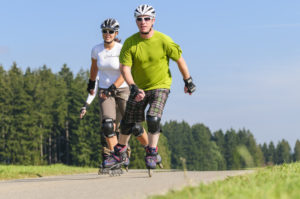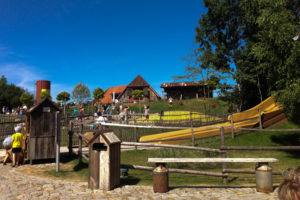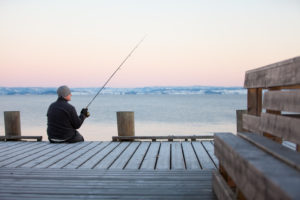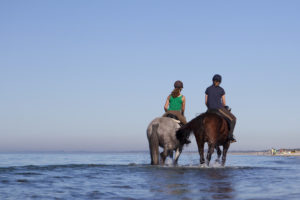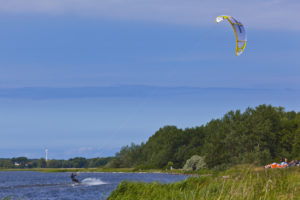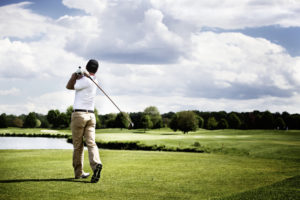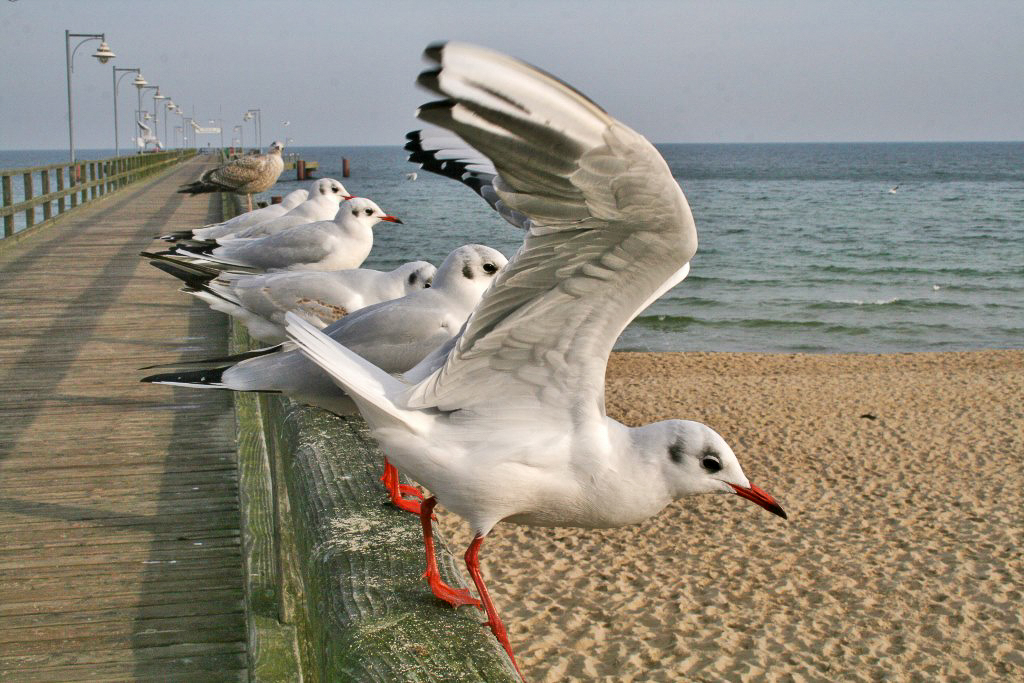 Excursions to the Mönchgut
Baabe
Bulwark, passenger ferry to Moritzdorf, surf school (4.3 km away)
Middelhagen
oldest inn on Rügen, Lobbe wind pumping station, school museum (3.9 km away)
Klein Zicker
small fishing village at the southeast end of Rügen on the Baltic Sea and the Greifswalder Bodden, natural beach, surfing paradise starting point for hikes in the Mönchsgut (11.7 km away)
Gager
Thatched roof houses from the 19th century, untouched nature (10km away)
Groß Zicker
historical harbor, Gothic church, rural gardens, parish widow's house, Zickerischen Berge (10 km away)
You get the feeling that time has stood still.
Day trips away from the island
| | |
| --- | --- |
| Stralsund | Ozeaneum and Hanseatic City (51.8 km away) |
| Greifswald | University and Hanseatic city (87.7km away) |
| Rostock | Hanseatic city with goods and sail liability, Hanse Sail (160km away) |
| Denmark | from Sassnitz by ferry |
| Sweden | from Sassnitz by ferry |
Day trips on the island
| | |
| --- | --- |
| Cape Arkona | Northern tip of Rügen with steep banks, lighthouses and many sights (63.2km away) |
| Chalk cliffs Koenigsstuhl | Jasmund National Park Adventure Center; UNESCO World Heritage Old Beech Forests (42.3km away) |
| Ostseebad Binz | pulsating Baltic seaside resort with classic spa architecture; High ropes course (18 km away) |
| Bergen | Administrative headquarters of the Bergen office, riding stables, go-kart and buggy track, "Nonnensee" resting and sleeping place for many birds, especially in late summer and autumn, Sona Hospital (25.6 km away) |
| Sellin | historical pier, diving gondola, amber museum, spa style architecture, puppet theater during the main season, ice rink in winter, fun pool (6.2 km away) |
| Granitz | Granitz Hunting Lodge (10.5 km away) |
| Moritzdorf | Idyllic holiday village with a panoramic view of Having (10 km away) |
| Putbus | Prince and cultural capital of the island of Rügen (21.7 km away) |
| Lauterbach | Fishing village with a picturesque sailing harbor and sailing school (20.5km away) |
| Vilm Island via Lauterbach | Nature reserve island, only guided hikes (20.2km away) |
| Karnitz | 9 hole golf course (34km away) |
| Hiddensee from Schaprode | car-free island west of Rügen in the Baltic Sea with many attractions (49.3km by car and then by ferry) |
| Prora | Colossus of Prora, rope course, 1.25km long treetop path (23km away) |
| Ralswiek | Natural stage Ralswiek – Störtebeker Festival (31.8km away) |
| Seedorf | Natural harbor at Neuensiener See (10.6km away) |
| Sassnitz | City port, railway ferry line and ferry connections to the Baltic republics, submarine museum, golf course (34.4km away) |
| Zirkow | Brick church from the 15th century, Karls Erdbeerhof (adventure landscape for young and old), water ski and wakeboard facility, kite surfing school (16.9km away) |